How to enable CDP in Cisco UCS Blades
1- Login to Cisco UCS Manager
2- Click on LAN tab
Click on  Policies > Network Control Policies >
Add New Policy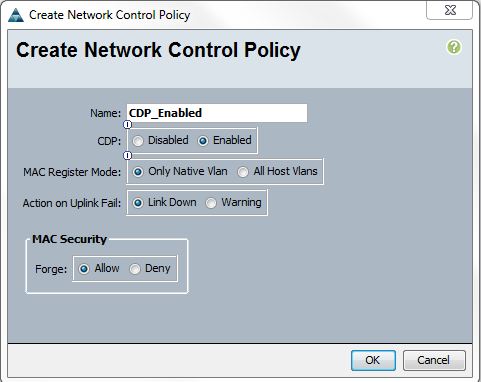 Click OK .
Now go to Servers  > Server Profiles > Server Profile (your server name ) > vNICs >
Click on the vNIC  on which you  want to enable CDP .
on the Right pane under the policies
Click on network control policy drop down button
Choose your policy and apply it .
Now on ESXi host Network interfaces you would be able to see the CDP information .